Everything's clicking.
Art Direction | Concept Illustration | 3D Modeling | Animation | Web Design | Writing | Window Display Design
Click 360º is a next-generation photography tool - part studio, part manufacturer. This unique service creates 3D portraiture with 3D printing capabilities, using a giant portable photo studio, proprietary software, and impressive dimensional printers.
Their bill promotes a mobile service, but at the time, they also had a storefront. Upon driving by, I was immediately intrigued and stopped in. Although the space was already built out, they were still in early phases of marketing development, so I offered to help where I could (via ROSSLANDS). This work is showcased below.
INITIALLY Click 360º was rooted in the storefront location. The store interior had been designed, the large circular photography rig was built, the software was in late stages of development, and they had some marketing tools in place. Still, all of these things needed to come together to form a visually cohesive, salable design.
MARKETING THE RIG was of the utmost importance, so that they could present the unit secondhand to potential leasees. After referencing the initial concept illustration and viewing the construction on site, I created an idealized 3D model of the exhibit. Process shots shown below, then final.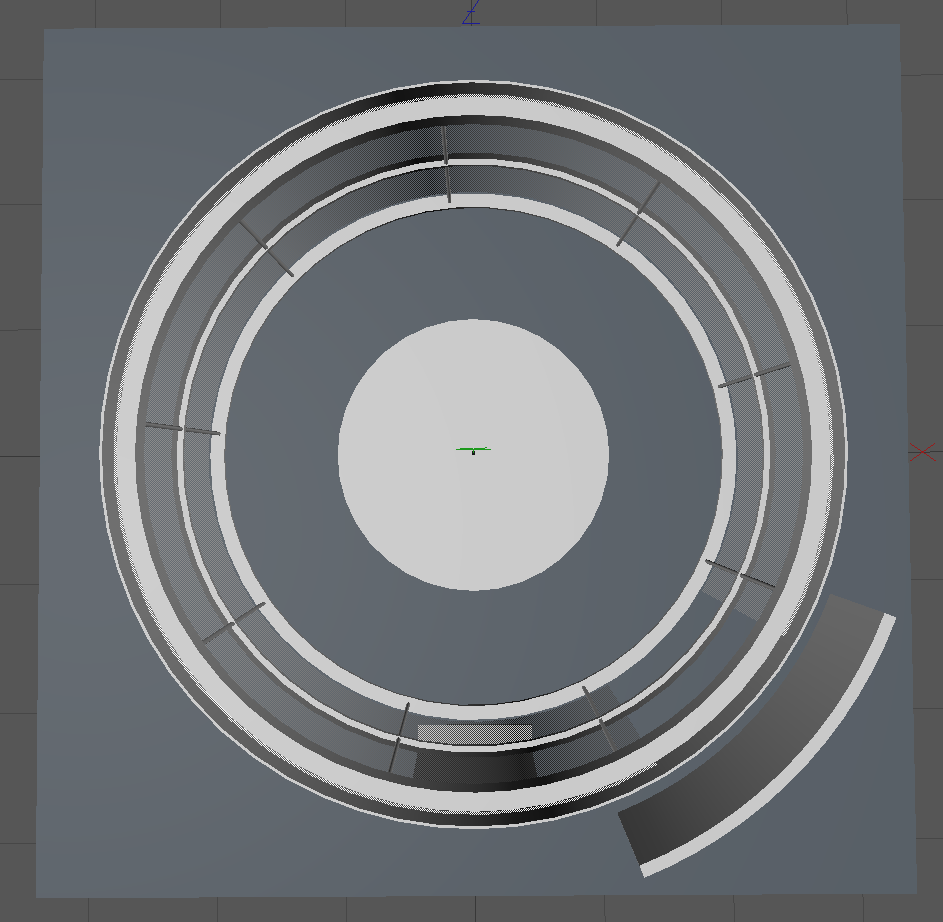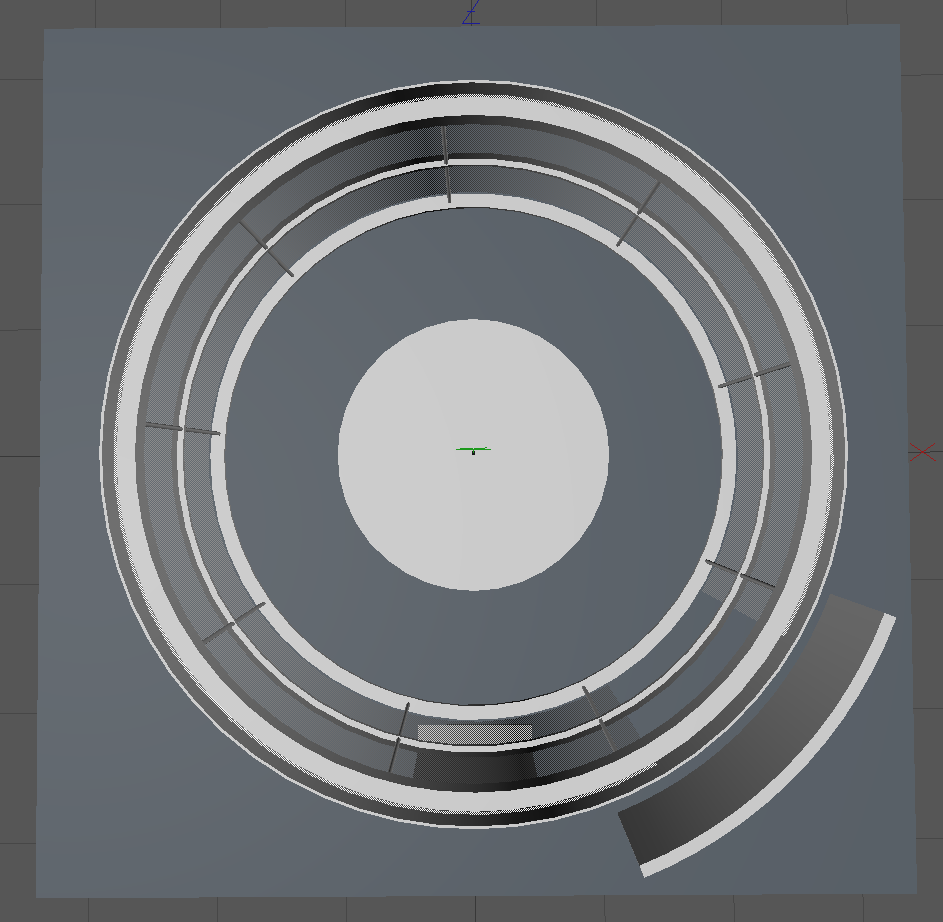 The base model was then re-skinned (re-textured and rendered) for each potential customer so that they could easily visualize their specific branding on the unit, as shown below.
A WEBSITE was then needed not only for marketing, but also as a place to house the rendered event photos (their software would take pictures on location, then send them to the website for viewing and downloading). Budget guidelines only allowed us a simple website for this task, so I created a scrolling one pager with gallery and wrote the corresponding synopses ('What is it?', How it works'). I provided them this basic template, which they later took and refined to fit their needs.
THE STOREFRONT was the final piece of the pie (the raw space can be seen below, right). This was an additional pitch – outside of the original scope of the project – of which contained an illustration that would encapsulate both their branding and service concept.
Note: These concepts were not actualized, as their business model transitioned into a more transitory/mobile service, and so no longer warranted a brick-and-mortar locale.
THE WINDOWS of course were the most prominent feature (though things like awnings, signage and streetscape were also considered). Of all window design types, I prefer a fully-dimensional kinetic display, and so tried to come up with a budget-conscious, buildable solution that adequately reflected their brand in a visually-engaging way.
A circular motif, stepped with radiating colors seemed most apt to highlight their 360-degree shaped rig and photo-to-build service scenario.
The route is heavily trafficked by vehicles, but very little by foot, so the windows needed to designed with broad strokes (minimizing small details) – avoiding distraction for drivers, but largely engaging and legible enough to be consumed from a passing car. A subtle "chaser light" scenario was selected, with lights starting at outermost ring, then stepping inward and holding momentarily when reaching center, with bust then top-lit.
The final outcome would include new logo for the door, and monitor further showcasing the photo rig capabilities, as shown below.