As a longtime designer/animator, I've touched upon many legs of a project's process – many times running things solely from concept through to completion. While doing it all is satisfying, it's telling when you find yourself drawn to a specific part of the process, especially if it wasn't your primary job or end goal.
For example, during one stage of my career, I was engulfed in the corporate design world – touching upon numerous brands and their sub-labels in an effort to develop a various range of kinetic marketing media (you can see a corner of this world here). Many times I was given the freedom to not only design & actualize the animation, but conceptualize, script, and art direct the work, too – and that front end was the juicy part.
I'm detail-oriented and want the final product to be polished (usually meaning getting my own hands dirty), but the front end development is the real playground. And anytime I can visualize things sans computer, the better.
Of course, a lot of this prelim work never sees the light of day, but below are a few example sketches from various old developments - some actualized, some not. Again, not the primary goal of the projects of course, but to me, the real fun…
For animated ads – example boards from various animated videos.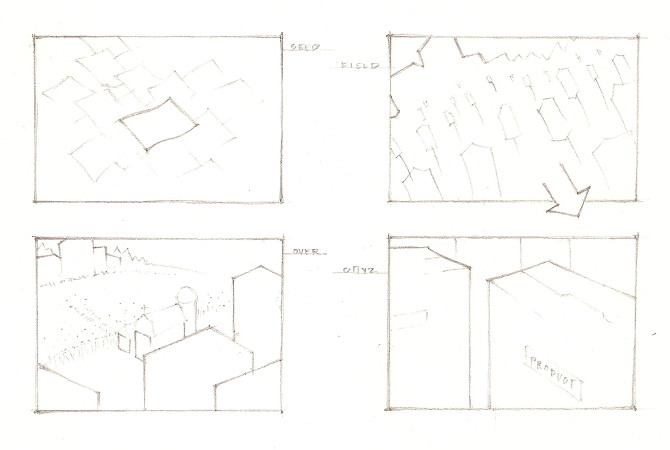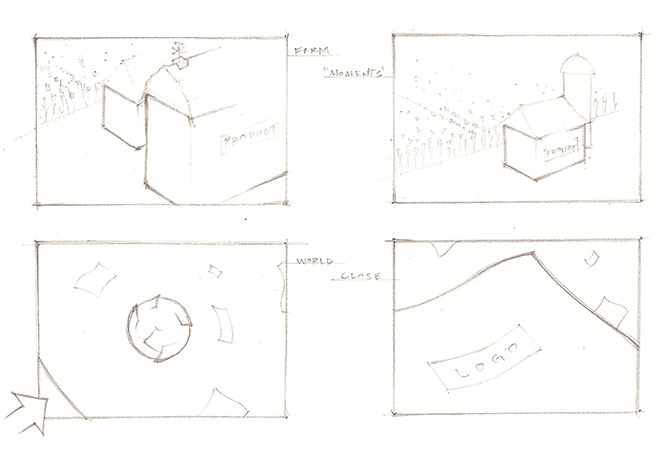 For screen-heavy displays – concept work for window displays, event booths, and large-scale projections for animated videos that I also developed.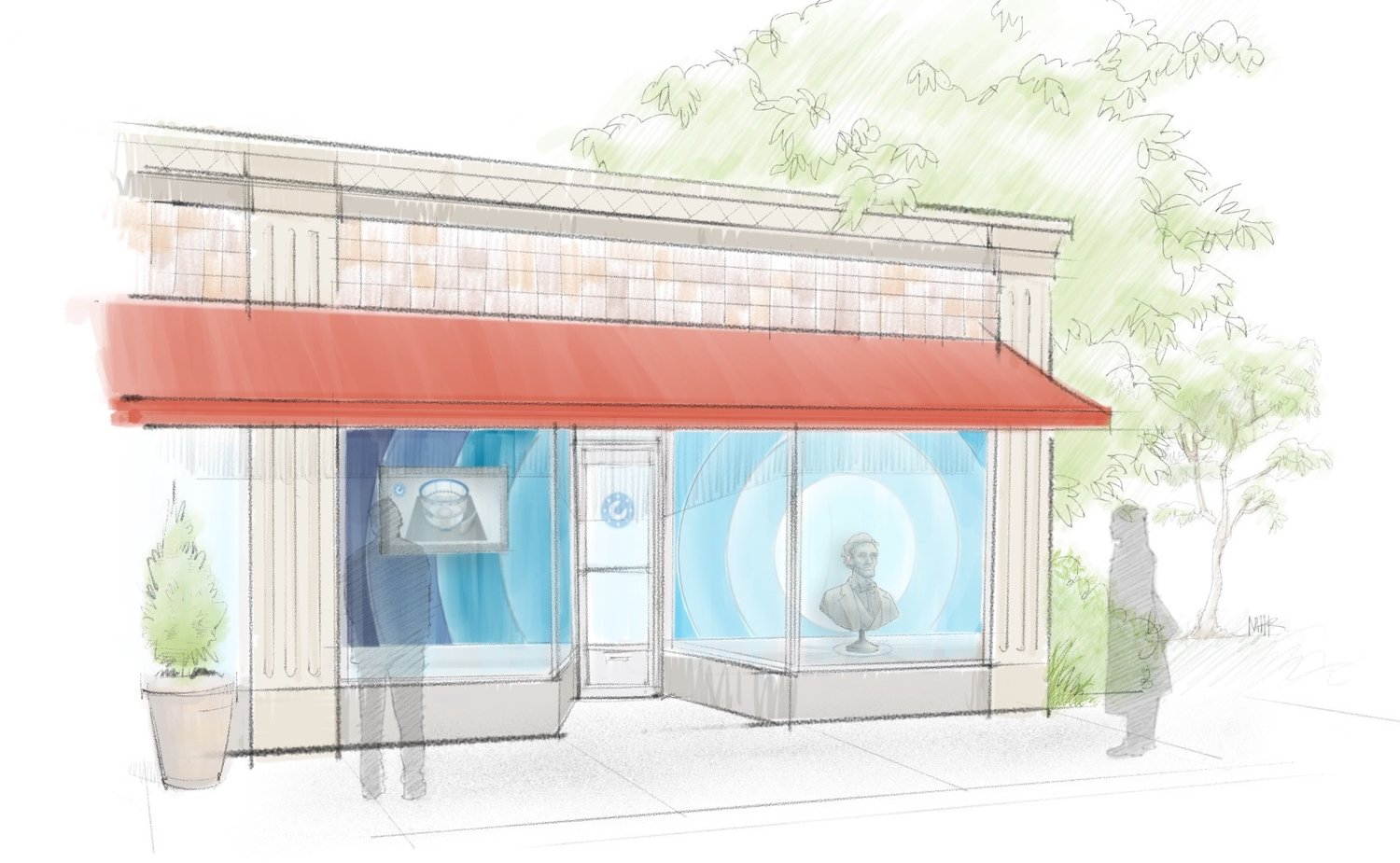 For facade redevelopments – self-initiated concept illustrations for large-scale development.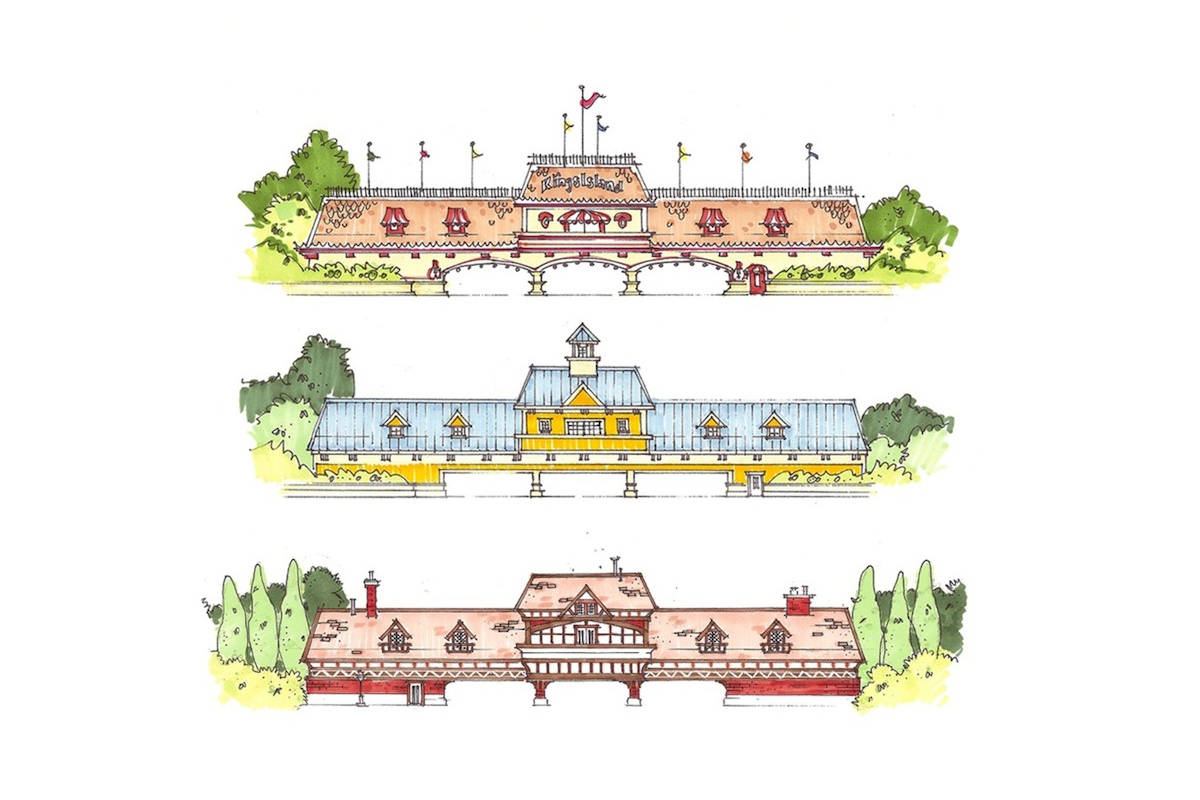 For props & displays – a mix of client and self-initiated concepts for mobile displays, parks, and signage.